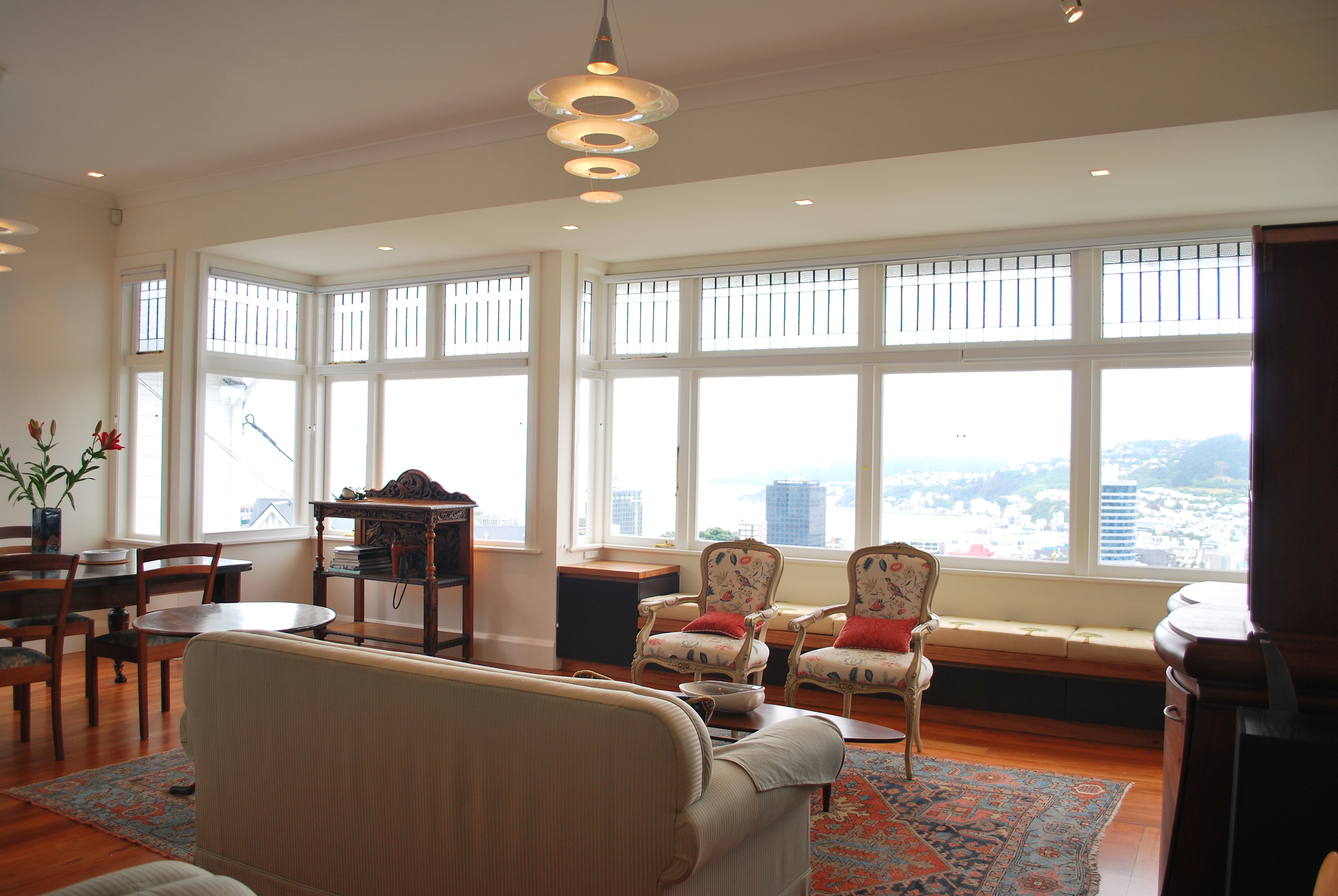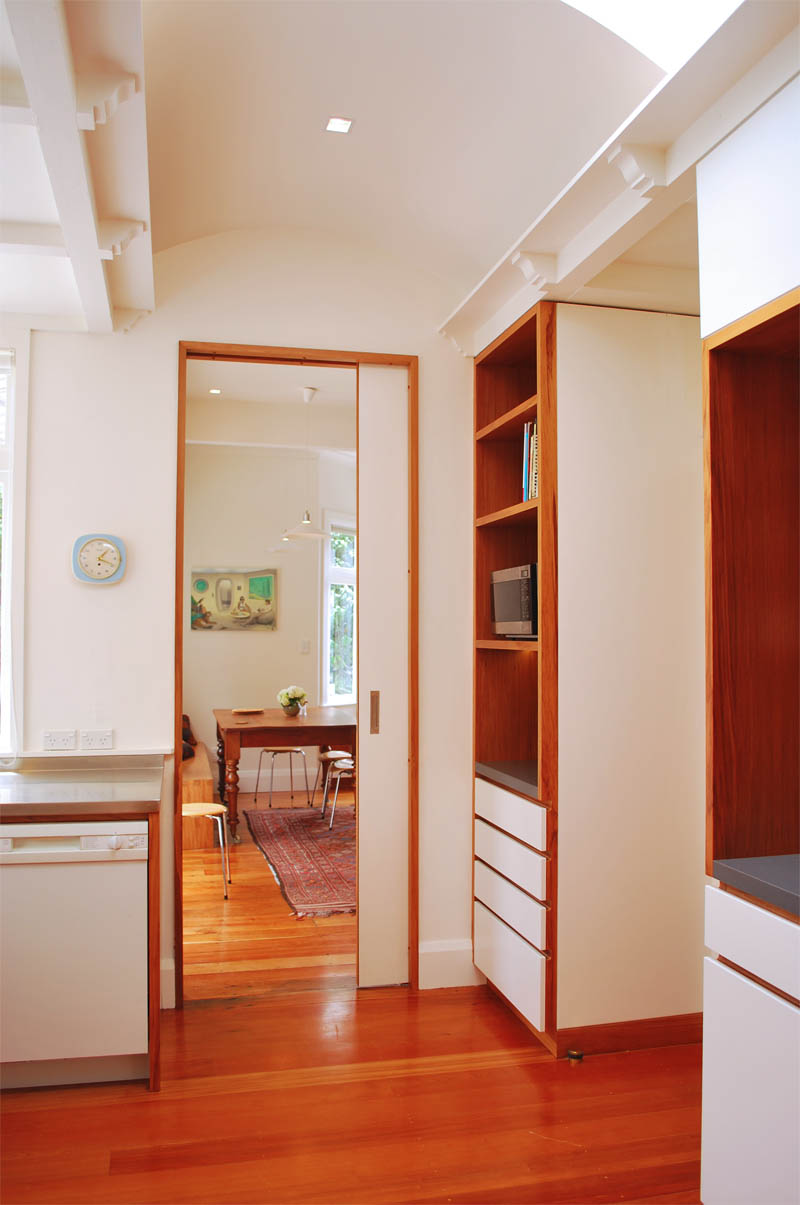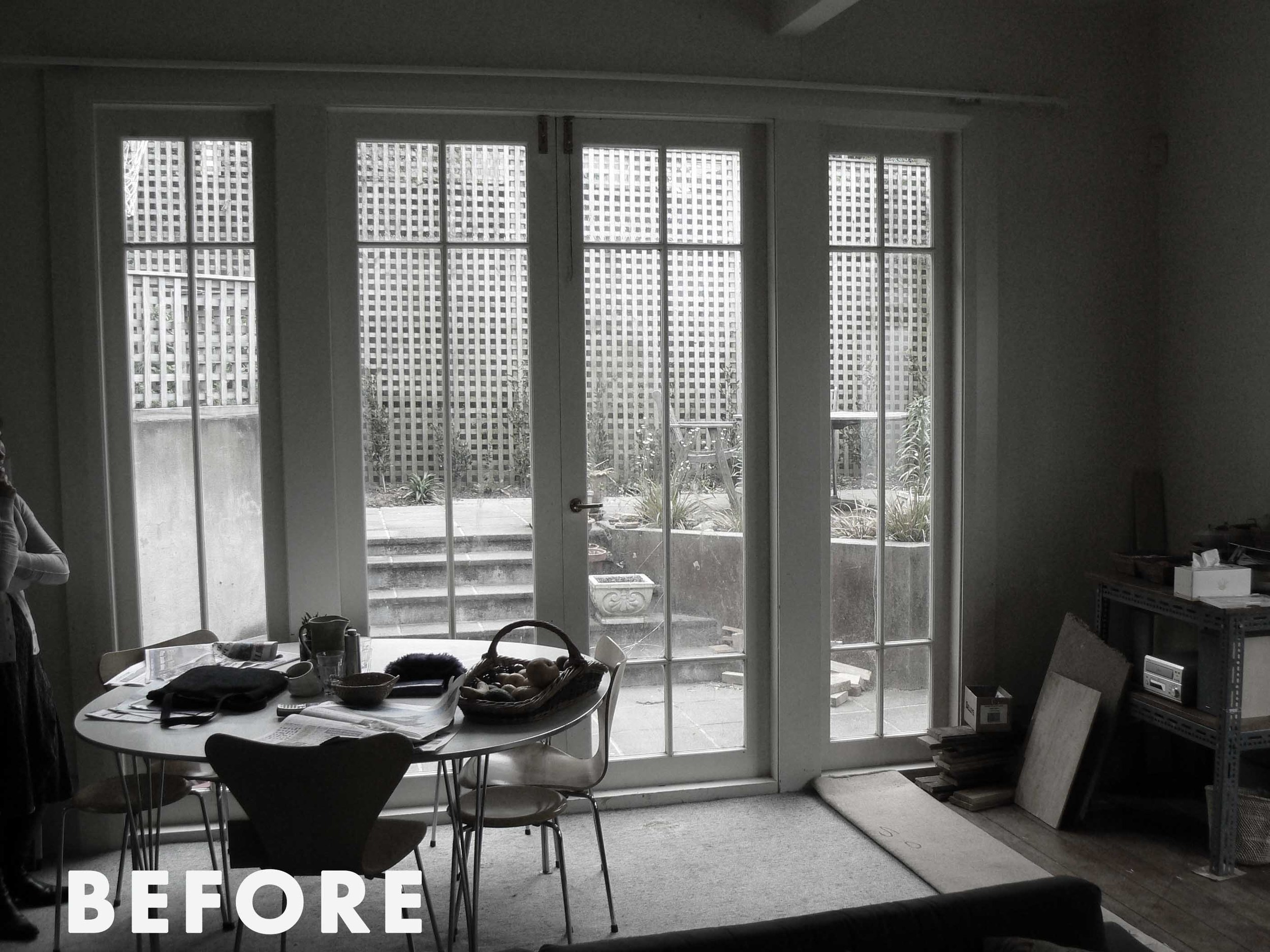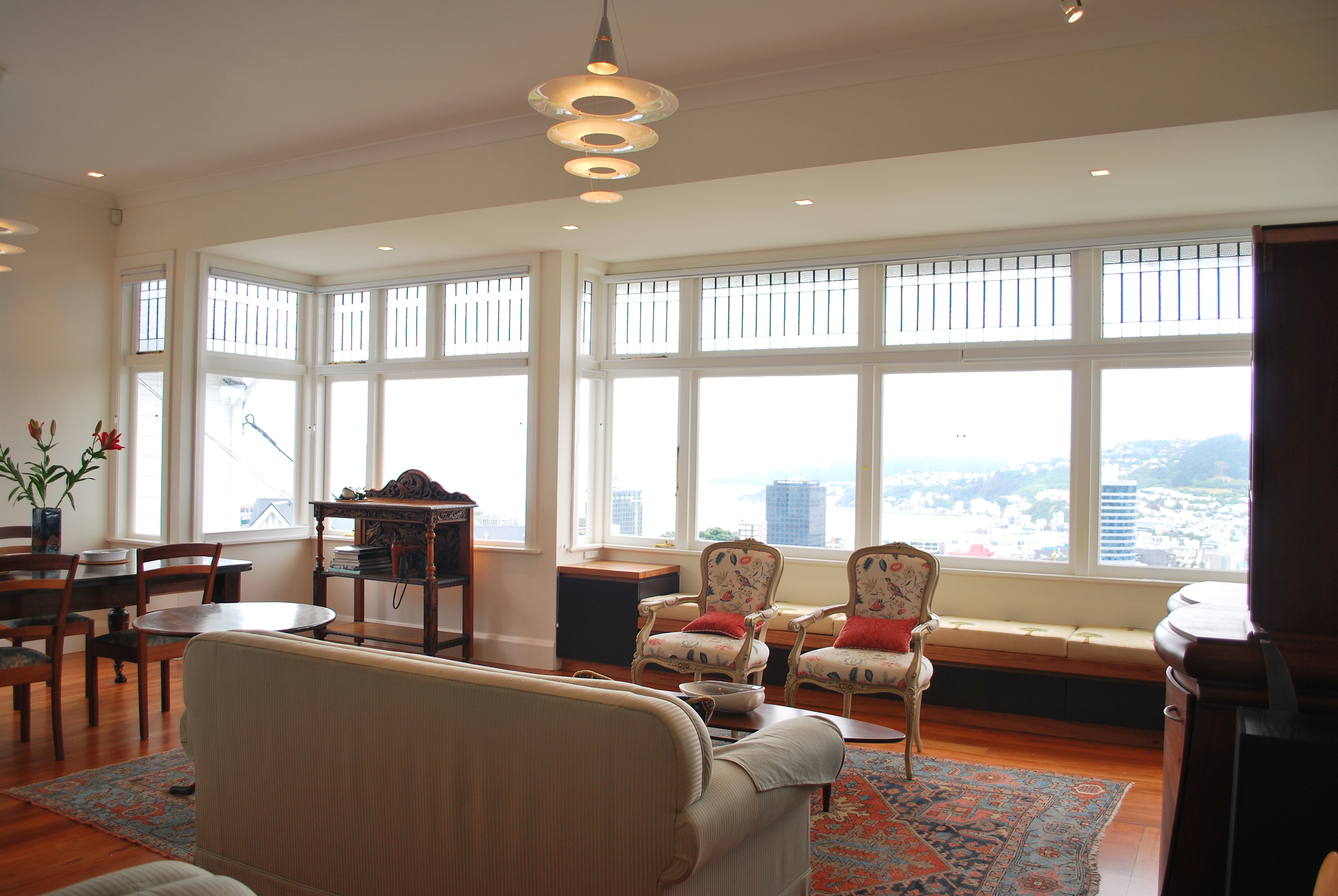 The Bicycle House
This project involved extensive restoration and re-model of an existing 1930's two-story bungalow. The owners large family were bursting at the seams and desperate for more storage and better use of the space. The house also was in serious need of maintenance and repair.
Positioned on the edge of a north facing slope overlooking Wellington city with dramatic views, Tse:Wallace felt that it was a great opportunity to make the most of this special Wellington location in the renovations. A key planning move was to lift a section of the roof and extend the formal living space and ribbon windows across the front facade making the most of the panoramic aspect of the view. The kitchen, bathroom and utility spaceswere upgraded and the interior was completely re-lined, new heating, electrical and lighting, built-in storage cabinetry was installed, along with insulation and new roofing. Exterior work included a new deck, shed, outdoor storage and entry path.
Located in a character area with a strong street presence, Tse:Wallace felt that it was appropriate to respect the qualities of the streetscape with the renovations, so from the exterior it is hard to perceive what is new. The owners however are avid art collectors and required an suitable backdrop for their collection, therefore Tse:Wallace saw an opportunity to introduce a contemporary feel to the interior. Lighting fixtures, cabinetry and finishes are distinctly modern. The approach to the detailing was to consider the use of the materials of the existing house but marry them into the new work in a contemporary way, resulting in a clean modern feel that sits comfortably in the context of the house.