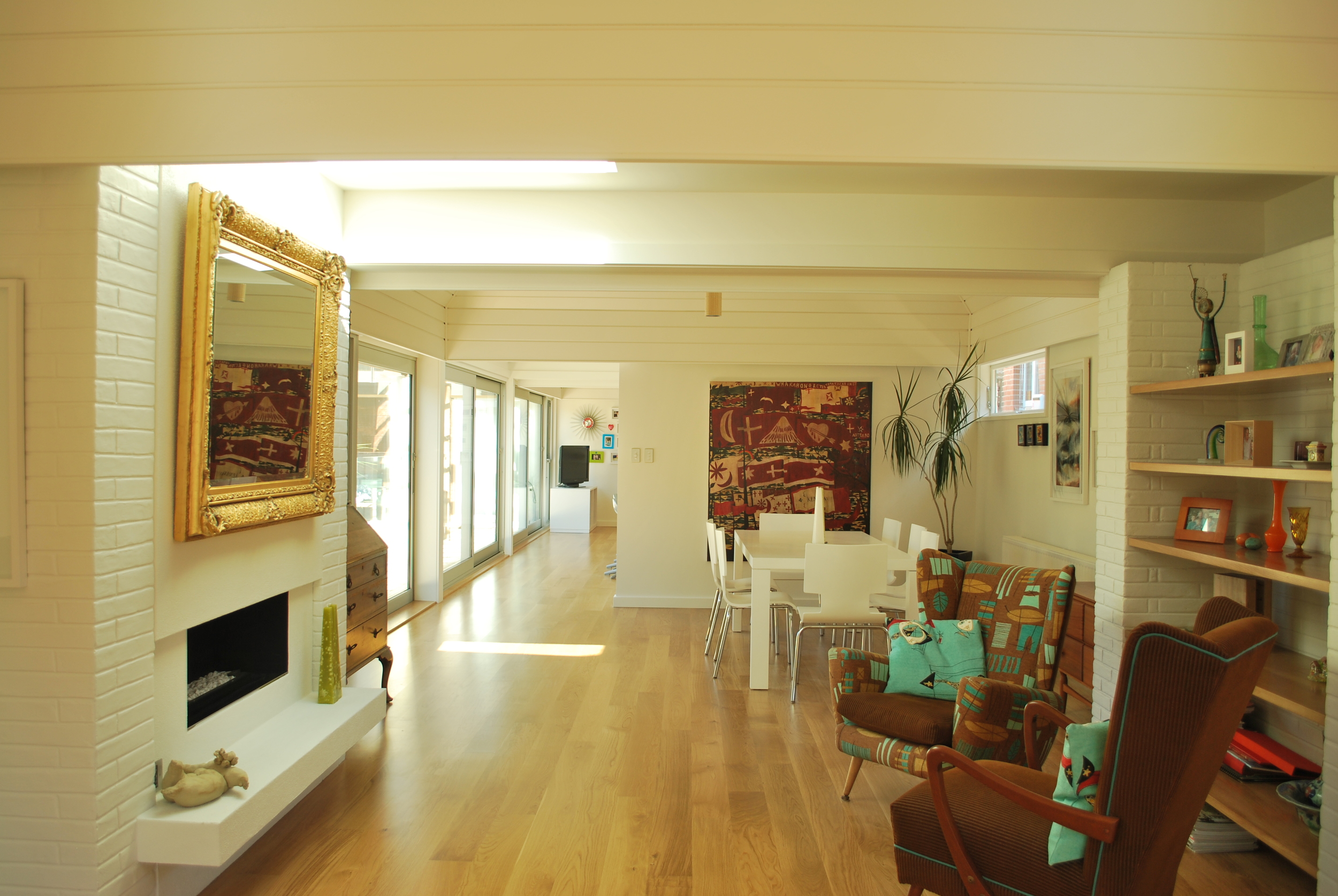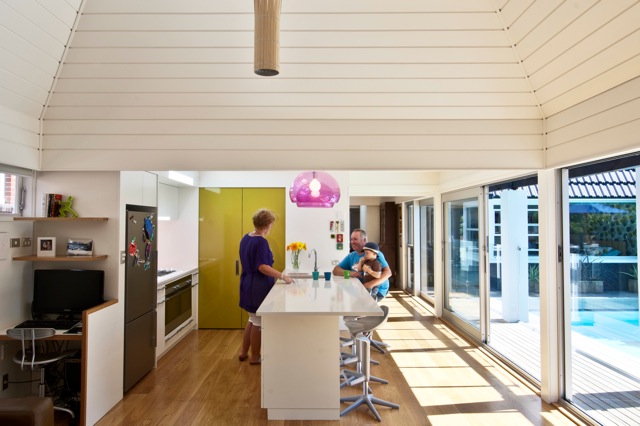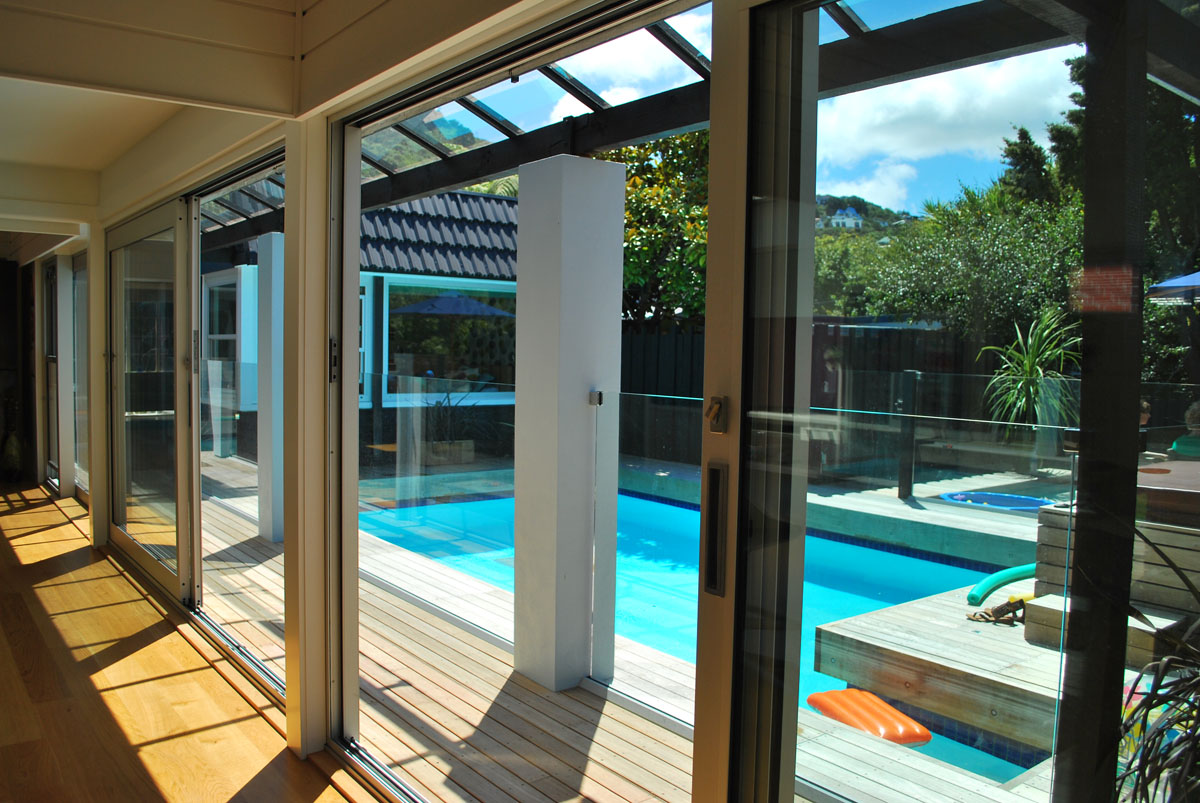 Box Hill Renovation
Artist Samantha Walker and her husband Shane Dinnan came to Tse:Wallace having recently purchased a classic home designed in 1970 be architect Maurice Patience. Although they could see the potential that existed in this well designed home, they needed help to breathe new life into it. Previous experience in renovating informed Sam and Shane that it was necessary to engage an architect who shared their overall vision to help them realise their dream home. From the first meeting it was clear that they had found the right people for their project.
This year-long renovation project involved gutting the whole house, removing and repositioning some internal walls, providing a new kitchen, bathrooms and utility spaces, new heating, doors and windows and lighting. The outdoor spaces were also redesigned and the adjacent property was purchased and subdivided to provide additional outdoor living space.
Apart from the landscaping all the renovation work was completed within the envelope of the existing building, this required some strategic planning as the spaces were not very big. The trick with the main living spaces was to give a sense of openness while maintaining the integrity of the individual areas, this was achieved successfully by opening up the walls between the spaces and continuing the flooring through each space but keeping each space discrete under the dramatic pyramidal ceilings. Also introducing light through large skylights in the links between these ceiling forms. The intention was to provide a modern, practical living space without compromising the interesting and historical aspects of the existing building.
The house seemed to be an ideal match for this family, complete with a stained glass feature window designed by artist Beverley Shore Bennett. Samantha took her ques from the work to guide her colour selections throughout the house including the furniture.
For Tse:Wallace it is very satisfying to be involved in a project that restores and adds value to an existing building that already has inherent architectural integrity and to see the owners natural lifestyle patterns and personality enhanced by the result.