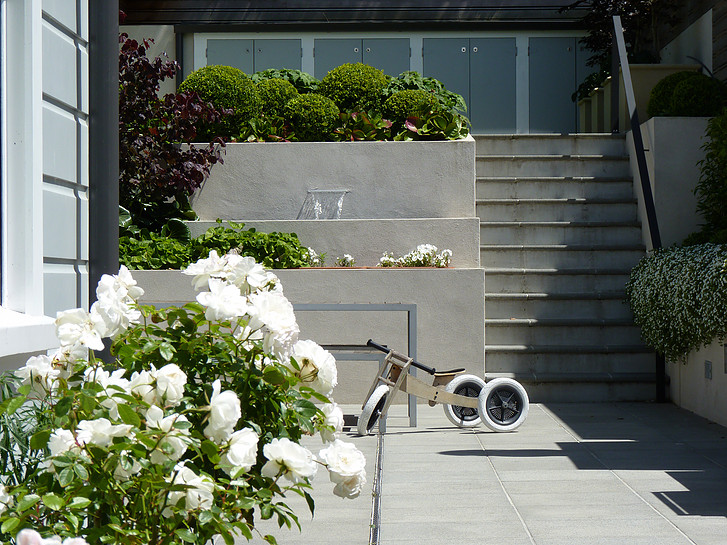 Tinakori Road Extension
The brief to provide an extension to this Historic Italianate Villa in Tinakori Road was an exciting challenge for Tse: Wallace. The owners required a distinct living wing designed for the 3rd generation of their family, with maximum private outdoor living area for the family.
Tse: Wallace resolved the issues presented by a tightly contained inner city site by designing a new pavilion organized along the southern boundary that would replace two derelict sheds. The pavilion would be semi buried into the landscape to reduce the impact on the neighbouring property and allow easy flow from existing house and to the garden.
Although small in footprint, high ceilings were provided to give a sense of spaciousness and large sliding doors giving generous connection to the exterior terrace.
The style of the extension is classically modern to compliment the existing Villa and is bought to life by the planting design completed by Hedge Garden Design and Nursery.
Along with a fantastic quality build by Overton Associates builders and the great sense of style bought by the owners, the overall result is one of timeless elegance.
See article featured in NZ House and Garden
http://www.stuff.co.nz/life-style/home-property/nz-house-garden/84343773/garden-of-the-week-layered-loveliness-in-wellington